Happy Monday!
It's a beautiful sunny day here in Northern VA. As the weather is getting better - things all around do feel better and lighter too. Doesn't it? We all get busy with life, work, family and so much more and that's the nature of life but I hope in the midst of all these we all take time out to pay attention to our nature and the wonders it brings with the change in season. Just like the season - our mind and body also shifts over time. So, it's important to take time to pay attention, listen, and nurture. I hope with all that life requires you to do, you take the time each day to check in with yourself - to listen and to respond with what it needs.
I am bringing to you a 4 week Gentle Yoga Series starting on Saturday, March 12 at 9:00am. This gentle practice would be kind on your body that will also help us explore and learn the basics of meditation and breath practice - the art of listening so we can respond . The practice will leave you feeling energized, stretched, and ready for the weekend!
Please join me for this 4 week series from your home to feel nourished in your mind and body.
Register early by March 8 and pay only $45 for the 4 sessions instead of $50. All registration closes at noon on Thursday, March 10. Please take a moment to register! Also, feel free to share with your friends, family, neighbors, and whoever you feel may benefit from it.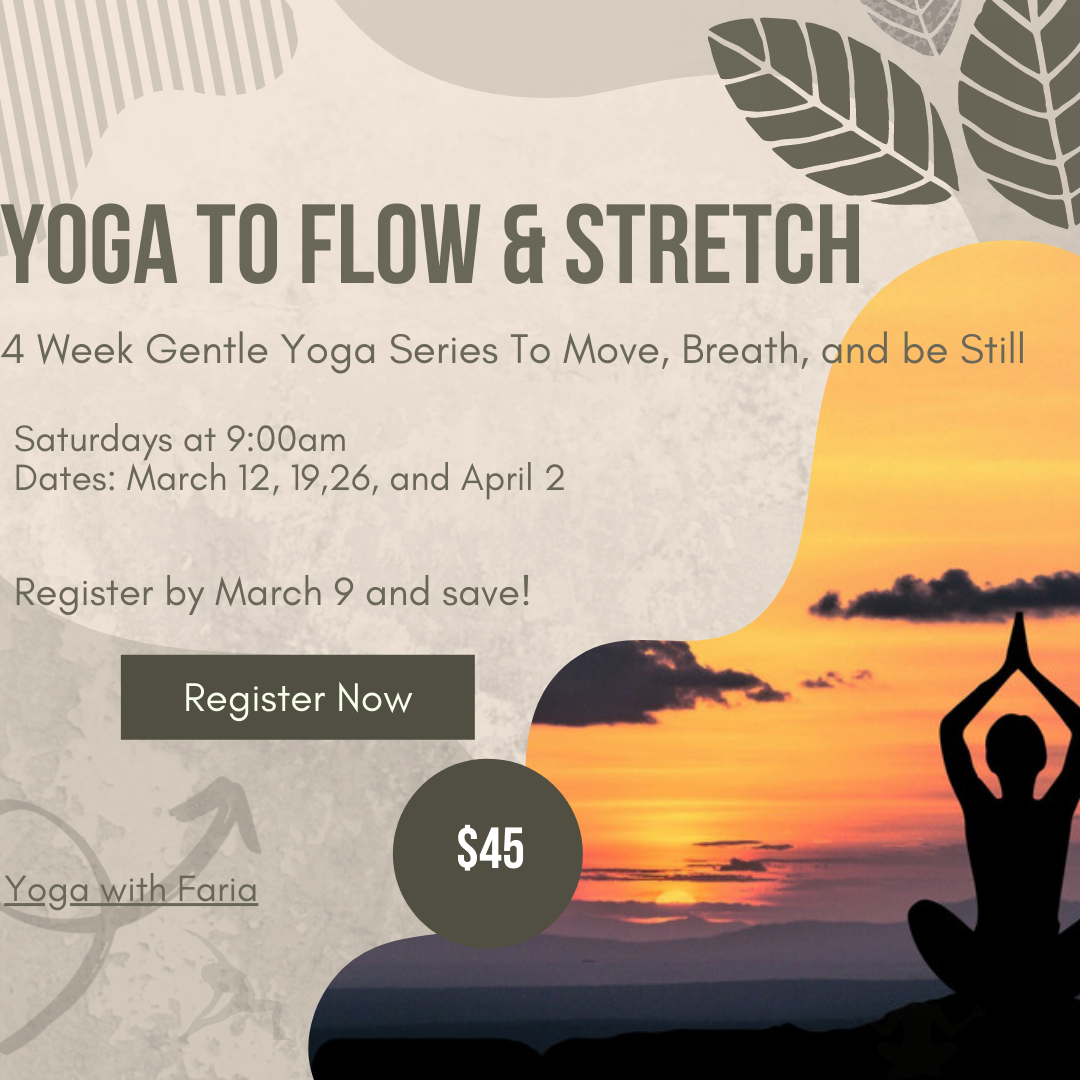 Finally, please do not be discouraged if you have any financial hardship. Please e-mail me and we can work something out.
Don't see yourself fitting into a group practice? Inquire about private sessions. It's customized to your need.
Now take a deep breath in and pause ....
And a slow, elongated breath out...
Invite two more breaths - just like that.
Notice any shift... :)
Wishing you a blessed rest of the day!