Happy Friday!
I'll be turning 42 in 2 days and as my mind is going through a list of what has worked and not the past year I also wanted to see if I could easily find 42 reasons why I love yoga. I have been in this practice for a long time. It has helped me in so many ways. I started off with meditation when I was a teen.
So, wanted to share just some of the reasons why I love yoga.
Let me know what resonates with you... if you share any. What makes you love yoga?
Pictured below morning yoga with a little friend overlooking the ocean...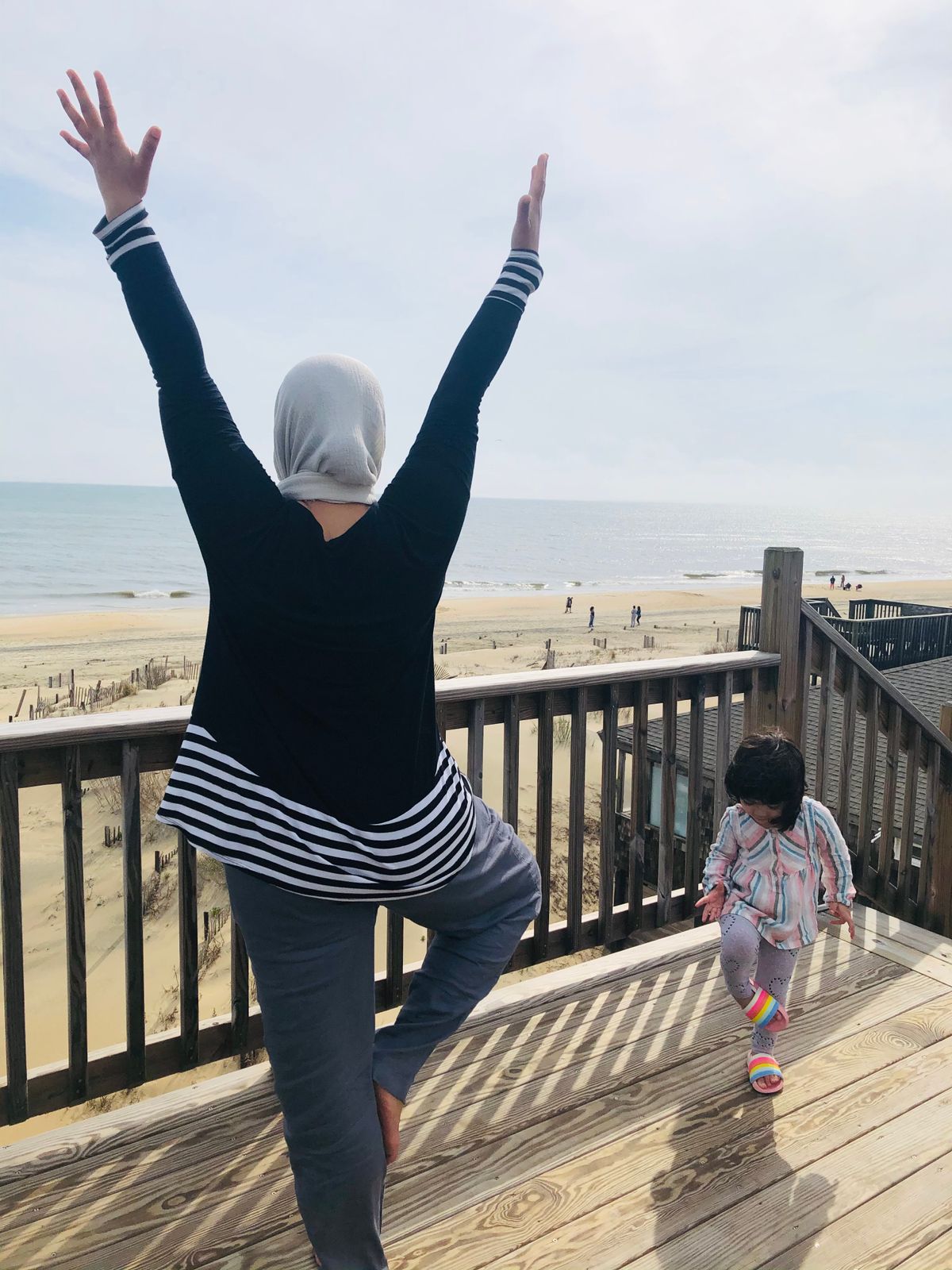 So, here are a few reasons why I love yoga:
1. You can do it barefoot in your pajamas.
2. You can do it anywhere!
3. Props and fancy yoga clothes are fun and dandy, but you don't really need any of those.
4. It's appropriate for all ages, all stages, all body types.
5. There's always an appropriate practice for each individual.
6. Meets you exactly where you are.
7. Options! Options! And options! So many! Standing, seated, chair, reclined! Again there's practice for all!
8. Always makes you feel better afterwards. Always!
9. A deeply personal practice yet brings so much joy when shared.
10.Oh! The joy it brings in your body and mind! How it uplifts the mood!
11. Met some truly radiant and kind souls in this yoga journey and I am so grateful for that!
12. Brought me friendships and connections I value!
13. It's so vast & broad and I know I'll always be a student.
14. Keeps me curious always wanting to do more, learn more, keeping an open mind.
15. Helps me be in the present moment. Pay attention to what matters.
16. It is always a practice!
17. It is truly a journey! All you need to do is simply show up.
18. Teaches me and reminds me to be better – to do better.
19. This practice allows me to try easy – not hard.
20.Reminds me to soften and rest - in my body and mind!
21. Helps me acknowledge my humanness and flaws.
22. Reminds me that each day is different and thus I need to treat my mind and body with a sense of gentleness and curiosity
23. A practice to find guidance...
24. A practice I can fall into that never disappoints
25. A path of soul searching
26. A path that helps you question, ask, and find answers
27. A practice of contemplation, contentment, gratitude, and surrender
28. A practice to find inner fire, wisdom, and strength
29.Helps me find the fiery warrior and soften into the gentle pigeon all in one practice!
30. Makes me reflect!
31. Helps me be a better person, a better servant to God, and a better human being!
32. Helps me feel alive and rested!
33. It's a complete package - meditation, physical practice, breath practice...
34. The teachings of the yamas, niyamas, and the philosophies never contradicts faith. If anything reaffirms my faith and the teachings of Islam.
35. Shava Asana! What I look forward to and why it always makes me go back! ;)
36. Healing - I started the physical practice to recover from injury and helps me slow down, honor my body more!
37. The emotional and the mental benefit! You do feel a sense of aliveness and renewed each time you make the effort to show up!
38. I love the concept of "bhavana" that is intention and emphasis on "consistency". My faith also teaches that actions are by intentions. And that small but consistent efforts are more rewarding!
39. Feels intuitive!
40. Helps me see the world and things at large with a different lens! And in this world, the yogic lens feels so kind, gentler, softer approach.
41. No judgement. Helps me be more accepting and open.
42. Allows me to acknowledge the limitation in my knowledge with humility and be open to receive and learn ...
Let me know if any resonates with you!
With peace and love!
Yours truly!